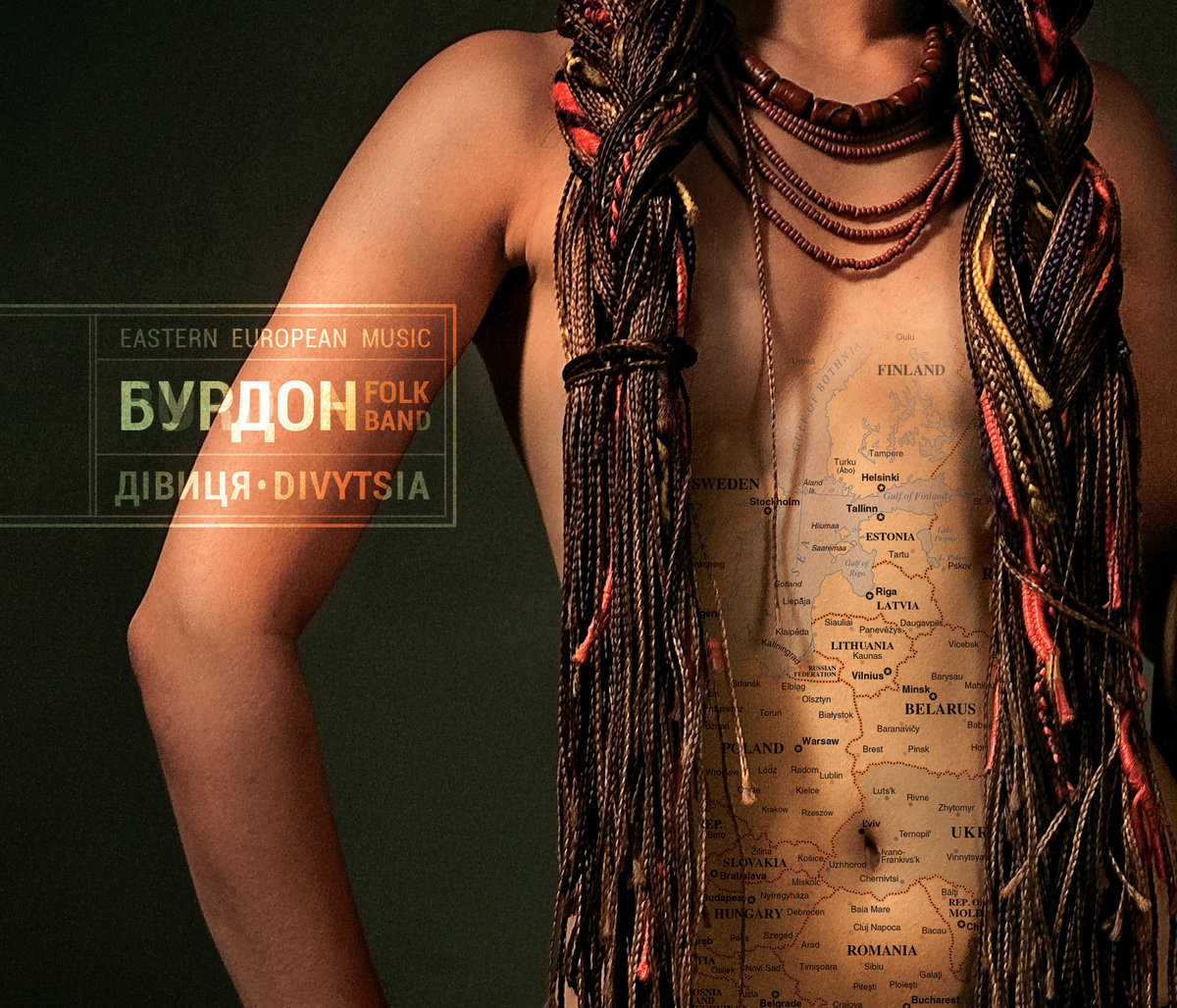 Burdon ("bour-don" - drone) is a folk band from Lviv, in the west of Ukraine. The young folk musicians formed the group in 2002 and have quickly developed their music-making to an impressive level and built up a rich repertoire of traditional tunes, rural ritual songs, old ballads and cheerful dances.

Burdon's repertoire is mostly based on traditional music from Ukraine, Hungary and Romania. Their music is based on age-old tunes in modern arrangements, which paint a vivid, dramatic world full of excitement, love, mystic and enchantment. Many of the songs are taken from the local tradition of unique ethnic groups who live around Ukrainian-Polish-Slovakian borders: Lemko, Boiko and Hutsul. Some are from other parts of mysterious Carpathian region, particularly from survived Hungarian minority Csángo living in Romanian region Moldva.

With all this multicultural mix Burdon creates its own unique sound with female vocals, fiddles, bouzouki, hurdy-gurdy, moraharpa, double bass and percussion. They played many festival concerts around Ukraine, Poland, Estonia, Hungary, Germany and Canada, where they have easily captured

audiences.
1. Зозулечка (Ukrainian) (04:31)
2. Степанида (Central Ukrainian) (03:17)
3. Ramo druze moj/Sirba (Balkan) (05:51)
4. Мороз (West Ukrainian) (04:56)
5. Рудий (Ukrainian) (03:06)
6. Гуси (Ukrainian/Macedonian) (07:24)
7. Fato mori dusmanke (Macedonian) (04:01)
8. Maruntel (Romanian/Chango) (04:35)
9. Milo mou kokkino (Greek) (04:44)
10. Рано (Central Ukrainian) (03:58)
11. Дівиця (by Max Petrenko) (03:35)
12. Лужок (East Ukrainian) (05:48)
OLENA YEREMENKO – violin, vioara cu goarna, mandolin, moraharpa, vocal.
ROST TATOMYR – bouzouki, vocal, saz.
LUBKO MARIASH – drums, percussions, hurdy-gurdy, didgeridoo, jews harp.
OKSANA HRYNKO – vocal, accordion.
DANA BONCHUK – vocal, gardon.
MIKHAIL KACHALOV – fiddle.
IVAN OHAR – double bass.